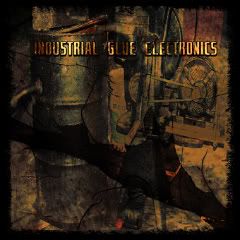 Industrial Glue Electronics is music compilations that's released by CyberfArts Records in Belgium.
The main genre of the compilation is noise experimental but there are also a few electronic tracks that make perfect balance on this wall of noise.
If you are familiar with D:S compilations than you've probably acquainted with projects such as Gruuthaagy, Dichotomy Engine, Dead Skull and Youth A.D. that you will find here on this compilation as well.
The compilation contains projects from Hungary, Netherlands, Serbia, Croatia, Czech Republic...
You can download it for
free
.